1. Introduction
The International Forum for Young Scientists (Scholars) is annually organized by East China Normal University (ECNU) to promote academic communications. The sub-forum for ecology and environmental science is held by the School of Ecological and Environmental Science (SEES). The goals of this sub-forum include exchanging ideas between outstanding young scholars, visiting research platforms in SEES, and recruiting new faculties.
Who Should Attend: Young scientists in areas of Ecology and evolution, Environmental science and engineering, or their related disciplines.
When: April 27-29, 2018 (arriving on April 26, 2018)
Where: Minhang campus of ECNU, 500 Dongchuan Rd, Shanghai, China
2. About ECNU and SEES
East China Normal University is located in Shanghai, and is one of the "Double First-Class" universities (i.e., world-class universities and first-class disciplines) in China. ECNU is approaching fast to its goal of becoming an internationally renowned high-level research university with a number of first-class disciplines and well-coordinated disciplinary development. It strives to become a world-class research university by 2020 and to build itself into a first-class university in the world by the middle of the 21st century.
The SEES was established in 2014. It stems from the creation of the Institute of Environmental Science in 1978 and the later foundation of the Department of Environmental Science in 1986 by ECNU. The SEES has built up a complete educational and training system for bachelor, master and doctoral students in the fields of Ecology, Environmental Science, and Environmental Engineering. Ecology has been highly ranked as the key discipline in both China (A class) and Shanghai, and recently listed as the developing world first-class discipline in China. Both ecology and environmental science have been selected into the Shanghai Peak Disciplines Program. Environmental science and ecology is ranked as the global top 1% by the Essential Science Indicators (ESI). The SEES is now maintaining two international research platforms, including the Tiantong National Forest Ecosystem Observation and Research Station and the Shanghai Key Lab for Urban Ecological Processes and Eco-Restoration (SHUES). In 2017, together with the Putuoshan Utility Management Center, the SEES has launched the Putuoshan Forest Ecosystem Research Station of Zhoushan Archipelago, which is one important member of the Chinese Forest Ecosystem Research Network (CFERN).
Website of ECNU: http://www.ecnu.edu.cn/
Website of SEES: http://www.sees.ecnu.edu.cn/
3. Application Requirements
Applicants should meet at least one of the following requirements:
(1) The applicants should be aged below 35, with a PhD degree from prestigious Chinese or foreign universities or institutions, and have 3 consecutive years or more of scientific research experience (those with exceptional achievements are not restricted by the number of years), and have made outstanding academic achievements in the frontier area they engaged in.
(2) Applicants hold official teaching or research positions in prestigious Chinese or foreign university or institution of high-reputation, or in the R&D department of famous enterprise and have made breakthroughs in the frontier area they engaged in. They should also have important academic and social influence.
4. Travel Reimbursement & Accommodation
From now on, young talents who are interested in participating the sub-forum can scan the QR code and register at the ECNU Wechat Public Platform for Talent Recruitment (or visit the website: www.jobs.ecnu.edu.cn).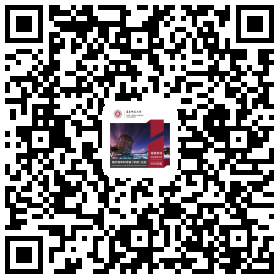 The registration deadline is March 30, 2018.
The official selection will be begin in the early April after receiving the registration materials, and the invitation letters will be sent out to the candidates.
Contact: Miss Zhang
Tel: 021-54341286
Link to the forum: http://mp.weixin.qq.com/s/PYc7tHp93tbk-Jeu5_MAyA
School of Ecological and Environmental Sciences
28th Jan. 2018